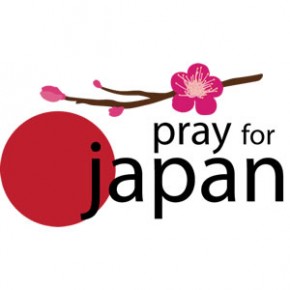 The north coast of Japan was hit by a horrible tsunami after a 9.0 magnitude earthquake that occurred 80 miles offshore.
According to the Asahi newspaper today, the death toll is now 8,649  and 13,261 are missing. 319,101 people are in the evacuation centres.
Nuclear Plants are still not stable, and critical situation.
There are many organisations who are collecting donations.
I have done through Red Cross Australia. If you are interested in donating, please visit the Red Cross website in your country.
http://www.redcross.org.au/default.asp
You can show your support in your facebook to create a badge.
http://www.picbadges.com/pray-for-japan-63/1333940/
I created this "pray for Japan". (Plum flower is from the book called "Flowers Materials". Click the image, the you can see the whole image. Please feel free to download, if you like.
I believe that Japan will overcome this situation and my thoughts are with people in Japan. I pray for Japan.